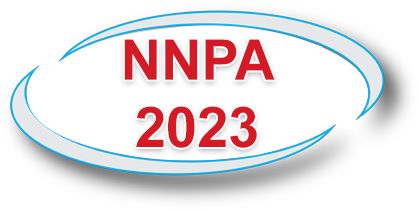 NEW FRONTIERS IN NUCLEAR PHYSICS AND ASTROPHYSISCS-2
FIRST CIRCULAR
The second international workshop of the series 'New Frontiers in Nuclear Physics and Astrophysics' will be held at Akdeniz University, Antalya, Turkey during September 5-10, 2023. This workshop is jointly organized by the University of Wisconsin, Kyoto University and Akdeniz University. Information about the meeting can be found on the conference website: http://nnpa.akdeniz.edu.tr/
We invite the experts and young researchers to provide a forum for discussion on the latest experimental and theoretical studies in nuclear physics and nuclear astrophysics. The workshop program will constitute mostly invited talks. With aim of encouraging young researchers, we also invite them to present their work as short talks during the meeting. Besides the extensive research talks, the program will also include the pedagogical lectures for students on different aspects of the fusion below the barrier.
The registration and abstract submission are open now. The registration fee is 300 Euro for the regular participants, 150 Euro for the students. The registration fee covers coffee breaks, welcome reception banquet as well as the excursion. Participants can deposit the registration fees in cash at the registration desk during the meeting. You can make online registration and submit your abstracts via the link below.
http://nnpa.akdeniz.edu.tr/registration
Please note that the deadline is August 5, 2023 for the registration and abstract submission.
The participants can be accommodated in the guest house of Akdeniz University or in the hotels of their choice. The accommodation in the guest house will be arranged by the organizers after registration. The cost of lodging and meals is not covered by the registration fee.
We look forward to seeing you in Antalya,
Baha Balantekin
Kouichi Hagino
Yasemin Kucuk
Eklenme tarihi :14.03.2023 20:56:30
Son güncelleme : 26.03.2023 14:59:50